It takes place in Louisville, Kentucky...
the first Saturday of May...
at the lovely Churchill Downs...
It has been dubbed "the most exciting 2 minutes in Sports"
I can definitely see why...
Yes, I'm talking about the Kentucky Derby...
The Derby is very big in our household considering my husband is from Louisville...
See...even Barbie is a Derby girl...
and she is dressed most appropriately...
And no Derby would be complete without its signature drink...
Served in the silver Derby cup...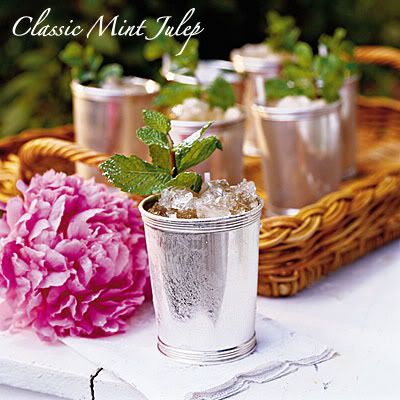 So grab a few friends,